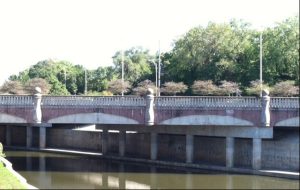 PUBLIC OPEN HOUSE
Thursday, November 7
5-7 p.m.
Rockhurst Community Center, 5401 Troost Avenue
The Kansas City, Missouri Public Works Department is holding an open house to gather public input on options to improve the Paseo Bridge over Brush Creek. While structurally sound, the bridge is showing its age. The open house will present several options to address maintenance issues and enhance the bridge's aesthetics, while ensuring it is pedestrian-friendly and reflects the community's vision for the corridor.   Parking is available in the lots north and south of the community center.
For more information contact Meghan Jansen at 816-216-6571 or meghan@parsonkc.com.