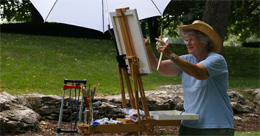 October 3-24
Bruce R. Watkins Cultural Heritage Center
3700 Blue Parkway
Tuesday through Saturday, 10 a.m.-6 p.m.
The public is invited to view the Juried Paintings of Brush Creek on display. Paintings will be for sale. List of exhibiting artists and their works. 
More information about the Brush Creek Art Walk.
---
Facilities: