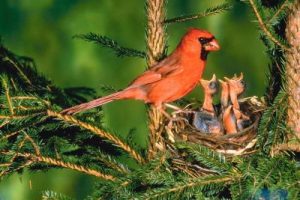 February 18-19, 2017
Saturday, 9:30 a.m.
Sunday, 2 p.m.
Trailside Center, 9901 Holmes Road
Be a Citizen Scientist and participate in The Great Backyard Bird Count where the bird population is counted and recorded for Cornell University. All levels of birding expertise are welcome.  Dress in layers for warmth; wear comfortable hiking shoes. The group will be walking along the paved Indian Creek trail. All ages welcome. Bring binoculars and birding field guides, if you have them. Estimated time of event is 90 minutes.
The Great Backyard Bird Count is an annual event that engages bird watchers of all ages in counting birds to create a real-time snapshot of where the birds are.  Everyone is welcome–from beginning bird watchers to experts. Participants tally the number of individual birds of each species they see during their count period. They enter these numbers on the GBBC website.  Scientists use the GBBC information, along with observations from other citizen-science projects, such as the Christmas Bird Count, Project FeederWatch, and eBird, to get the "big picture" about what is happening to bird populations.
For more information: GBBC | Great Backyard Bird Count
---
Facilities: