Jim Bridger's 212th Birthday Celebration
Event Navigation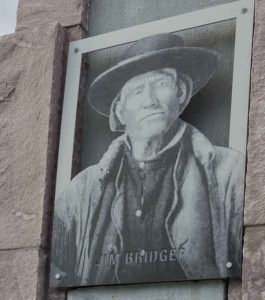 Wednesday, March 23
7-8 p.m.
Trailside Center, 9901 Holmes Road
Celebrate one of America's and South Kansas City's greatest heroes and look at new books and materials about Jim Bridger and other mountain men. Plus ~FREE BIRTHDAY CAKE!!!
ABOUT JIM BRIDGER
Jim Bridger (1804-1881) was one of the greatest American mountain men and frontier explorers. He was an eighteen-year-old member of William Ashley's first expedition in 1822 to the upper
reaches of the Missouri River. In 1843, he built a trading post along the Green River in southwest Wyoming on the Oregon-California Trail named Fort Bridger. Eventually he returned to his farm home near 103rd and State Line Road, dying there in 1881. He is buried in Mount Washington Cemetery in Independence.