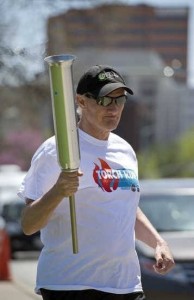 Friday, April 7, 2017
11:30 a.m.
Ilus Davis Park
Brief news conference in the park followed by the Torch Run.
The Show-Me State Games was established in 1985 as a non-profit program of the Governor's Council on Physical Fitness & Health.  Now the largest state games in the nation, the Show-Me State Games is hosted by the University of Missouri. In addition to the summer games, the Show-Me State Games offers events throughout the year to promote health, fitness, family and fun.
If you are interested in running or cheering on the runners, please email peurrunge@missouri.edu
---
Parks: