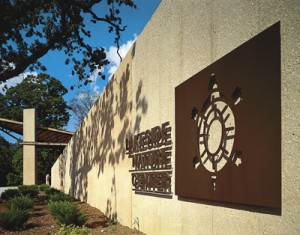 The volunteers and staff at Lakeside Nature Center invite you to get moving and get a great work out in a fun and exciting fund raising event at the Title Boxing Club, 7600 State Line Road, on Saturday, March 2 from 1:30-3 p.m.
The entry fee is $25 per boxer; optional pledge forms are available at Lakeside Nature Center or by calling 816-590-4727. Prizes will be awarded to the boxers who raise the most money. Top prizes include a massage from Massage Envy, $100 McCormick & Schmick's Restaurant gift certificate and more.
There is also a door prize of a Children's Birthday Party at Lakeside Nature Center valued at $100.  For more information, call Lakeside Nature Center at 816-513-8960. Donations to Friends of Lakeside Nature Center are tax-deductible.
Lakeside Nature Center is owned and operated by Kansas City, Missouri Parks and Recreation with assistance from the Friends of Lakeside Nature Center, Inc., a non-profit volunteer organization dedicated to wildlife education and rehabilitation of native Missouri wildlife.