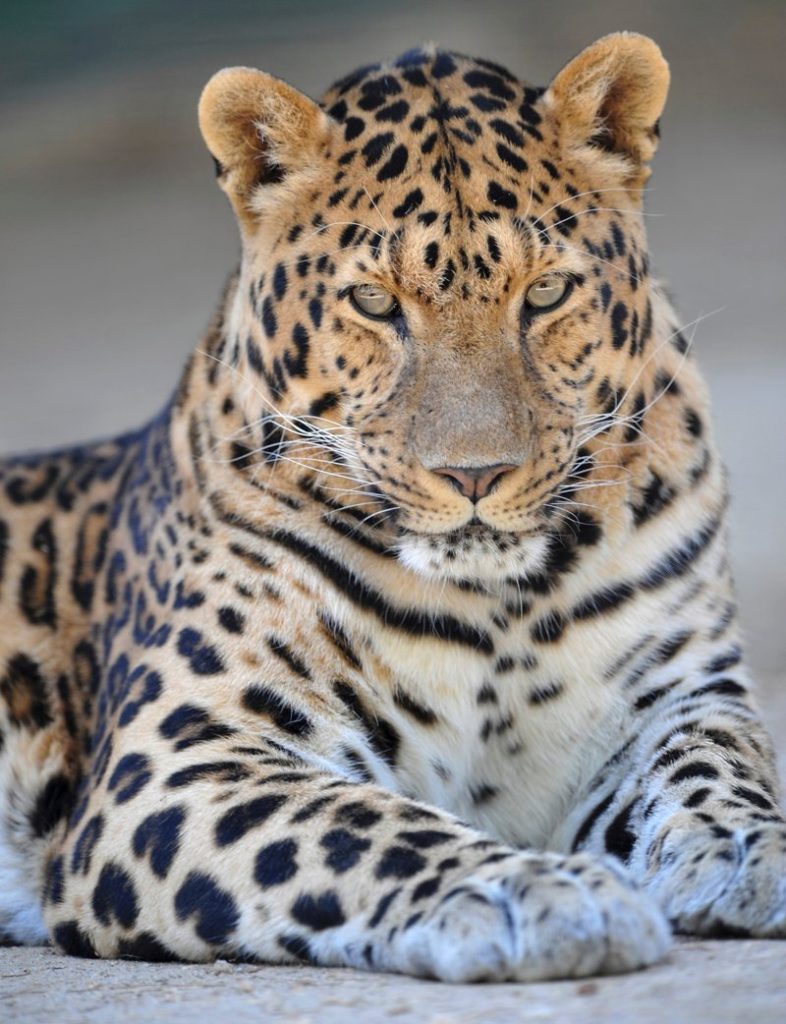 A beautiful 10-year old female Amur leopard went on exhibit for the first time in the Zoo's African Congo area earlier this month. There are only 38 out of 230 accredited Associations of Zoos and Aquariums (AZA) facilities in the United State that exhibit these rare and elusive cats.
Amur leopards are from Asia and are one of the rarest felines in the world with only an estimated 45 individuals in the wild. The Kansas City Zoo is honored to become a part of its conservation efforts.
Her new digs in Africa feature logs for climbing and scratching, a sand area for digging and a hollowed log for resting.  She is adapted to cooler climates with thick fur that grows longer during the winter months. Her rosettes are more widely spaced than those on other leopards. She is a carnivore and her tongue is specially adapted with tiny hooks called "denticles" that are used to scrape meat off the bones of her prey.
The Kansas City Zoo, located in Swope Park, is operated in agreement with the Kansas City, Missouri Board of Parks and Recreation Commissioners.