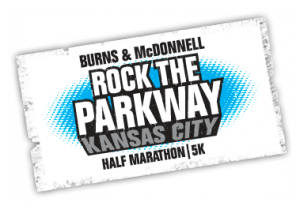 The City of Kansas City, Mo., is notifying motorists that the Burns & McDonnell Rock the Parkway half-marathon/5K run will impact traffic significantly in the Ward Parkway area starting at 7 a.m. on Saturday, April 13.
The route for the run starts at the Burns & McDonnell headquarters at 9400 Ward Parkway and travels north along Ward Parkway to circle Loose Park via West 57th Terrace, Belleview Avenue, West 61st Street, Pennsylvania Avenue, West 55th Street, Wornall Road, West 51st Street, West 52nd Street, Summit Street and West 56th Street. Runners will then go south on Ward Parkway to return to the Burns & McDonnell headquarters.
Some 8,000 runners are expected, and police will be on hand throughout the route to monitor traffic. Drivers will be allowed to drive across the race route when runners are not crossing. During times when runners are in the area, motorists will be required to wait. Residents and businesses directly affected by the race have been notified.
Please heed any detour signs and observe caution during this event, which is one of the largest half-marathons in the Midwest.
For further information, contact Troy Fitzgerald, race director for the KC Running Company, at 913-381-2553. Rock the Parkway benefits Science City at Union Station.
Link to Route Map: http://www.rocktheparkway.com/documents/rtp-half-map-2013.pdf
Link to Website: http://www.rocktheparkway.com/documents