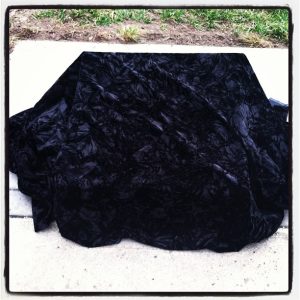 The Board of Parks and Recreation Commissioners invites you . . .
WARD PARKWAY GREAT STREETS PLAQUE UNVEILING
Wednesday, September 25
10:30 a.m.
Mirror Pool, Ward Parkway & W. 61st St.
Join us for the official unveiling of a plaque designating Ward Parkway as one of America's Great Streets. The American Planning Association named Ward Parkway one of 10 Great Streets for 2012 under the organization's Great Places in America program.
Renowned for its picturesque scenery, striking ornamentation, magnificent houses, and variety of uses, Ward Parkway is one of the crown jewels of Kansas City's 135-mile boulevard and parkway system. The 12-mile parkway, designed by landscape architect George Kessler, ambles along a gently undulating landscape, at times paralleling Brush Creek and the Missouri-Kansas border tieing communities together with ribbons of green.