Inclusive Recreation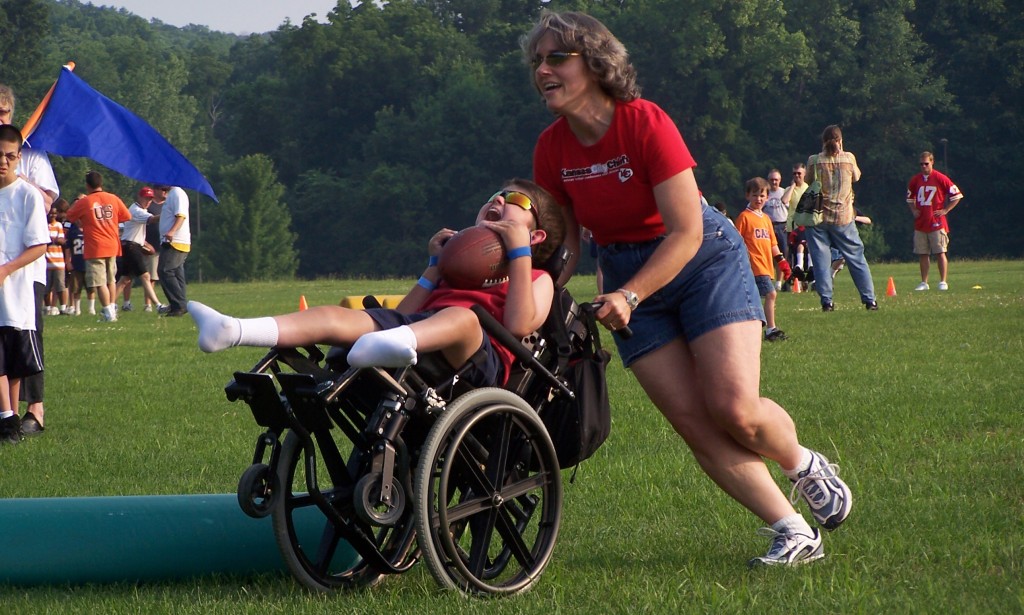 Inclusive Coordinator: Sheronda Stonum
Phone: 816-784-7000
Email: sheronda.stonum@kcmo.org
KC Parks provides inclusive recreation opportunities to welcome, accommodate and successfully include individuals with disabilities within the existing Parks and Recreation Department programs. The objectives are to:
Develop a community guiding coalition to support the development, implementation, evaluation and sustainability of this program.
Build the capacity of existing and new CityKC Parks staff to provide recreation services and support to meet the needs of individuals with disabilities.
Provide opportunities for individuals with disabilities to "try out" and experience a range of recreation opportunities.
Increase the number of individuals with disabilities and their families accessing the recreation activities currently being provided by KC Parks.
Make theKC Parks facilities and programs accessible to people individuals with disabilities.
Provide individualized accommodation and supports to individuals with disabilities participating in KC Parks programs.
For more information about inclusive opportunities in the Kansas City area, visit the Recreation Council of Greater Kansas City website.