Arbor Day Tree Planting 2018
Event Navigation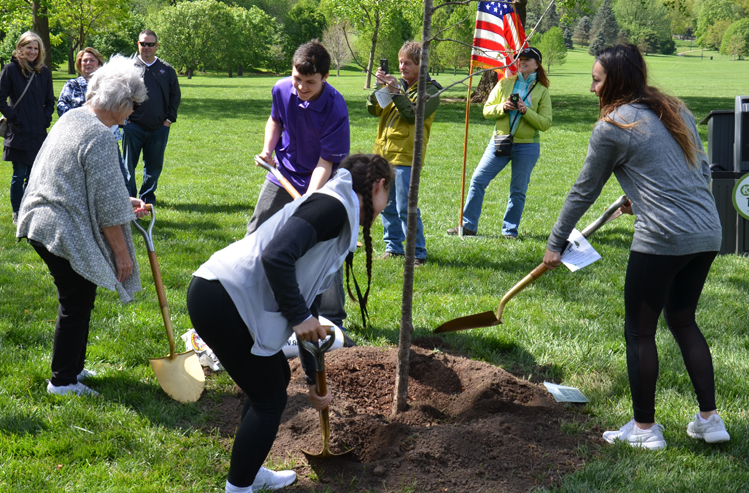 Saturday, April 21
10 a.m.
Loose Park
There are three honorees, the founders of The Giving Grove.
The Giving Grove was founded in 2011 by Kevin Birzer, Greg Finkle and Ray Makalous. Deeply concerned for the growing number of hungry people and seeking a way to provide more sustainable, nutrient-rich food, these three began exploring the idea of creating edible tree gardens across the metro area in order to feed the hungry.
The Giving Grove helps edible tree gardens (orchards) be planted in food deserts, vacant lots, next to food pantries, on school grounds and at communities of faith.
The first 13 Giving Grove orchards were installed in spring 2013, followed by the hiring of Matt Bunch as lead horticulturist, who formerly worked at Powell Gardens.
The Giving Grove has helped orchards to be planted at 135 sites and more than 2,000 trees have been planted. The Giving Grove is a program of Kansas City Community Gardens.