Brush Creek Art Walk
Event Navigation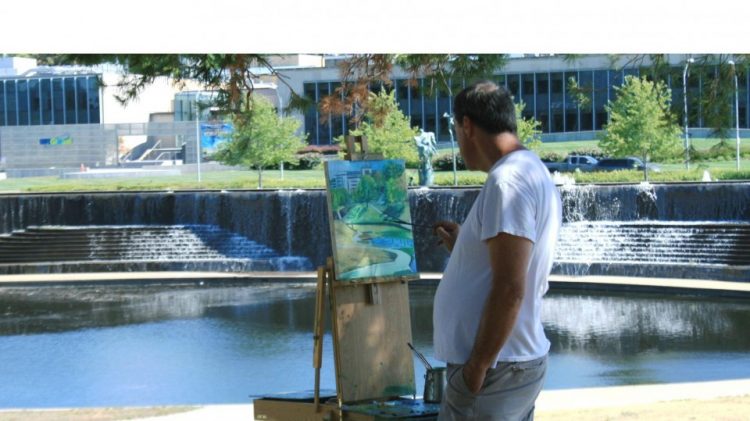 September 18-20, 2020
Friday-Sunday
Banks of Brush Creek from The Plaza to Elmwood
Everyone is invited to attend this 9th Annual "plein air" painting competition along the walkways of Brush Creek.  Though the artists will be taking home the prize money, everyone wins with the top paintings selected by a top juror on display and for sale at an exhibition at the Discovery Center through October. More>>

QUICK PAINT EVENTS
Friday, 7-10 p.m. "Nocturne on the Plaza" in Mill Creek Park
Saturday, 10 a.m.-1 p.m. "Monarch Day at the Discovery Center" 4750 Troost
Sunday, 5-8 p.m. "Sunset Paint at the Brush Creek Community Center" 3801 Brush Creek Blvd.