Groundbreaking: Francois Chouteau & Native American Heritage Fountain
Event Navigation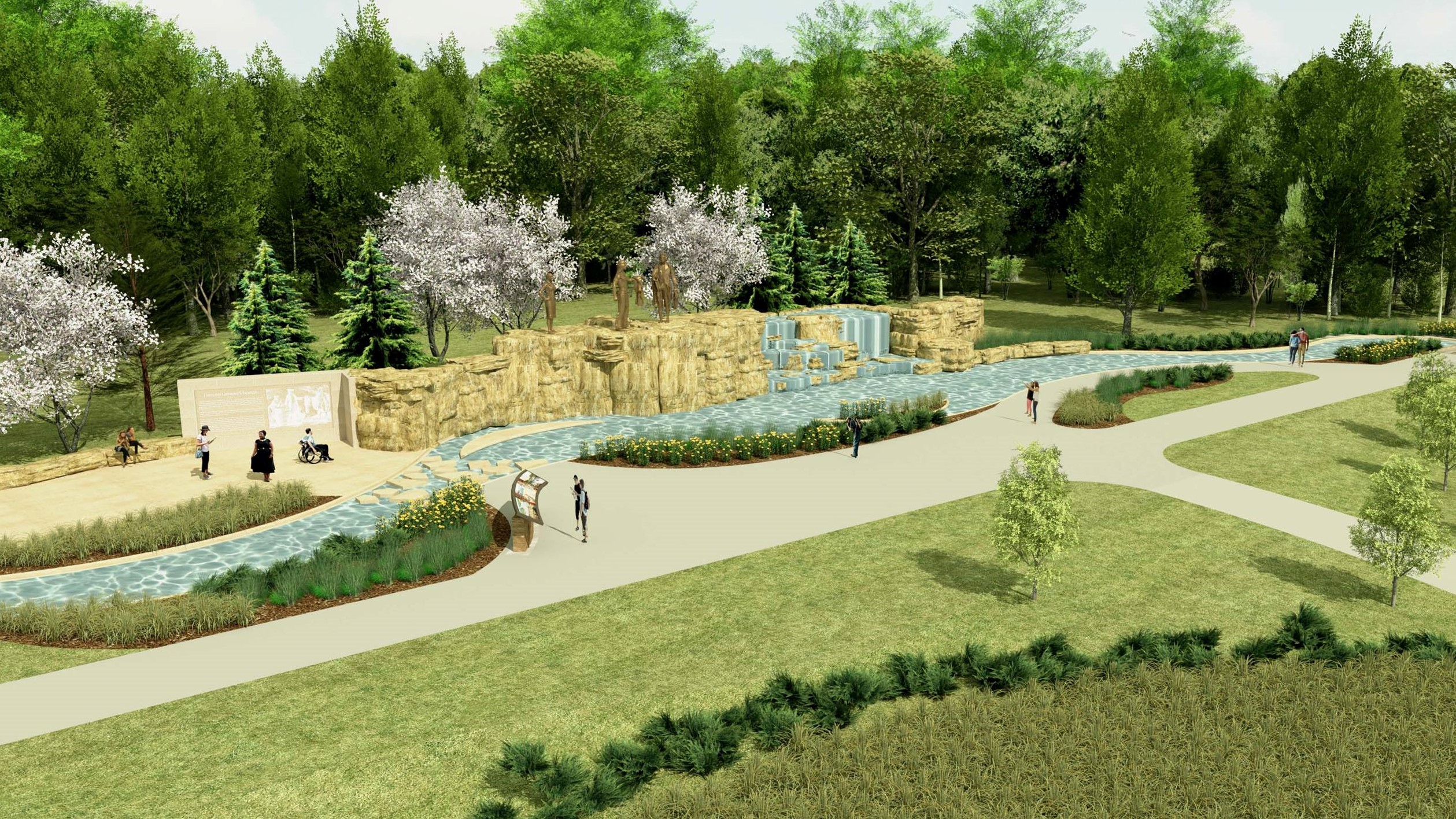 Friday, November 15, 2019
10 a.m.
Chouteau Parkway (west side), south of 1-35 and north of Parvin Rd. View Map>>
PARKING: Curbside on southbound lane of Chouteau Parkway or in ChouteauCrossings Shopping Center lot.
Please join us for a groundbreaking/project kick-off for construction of the fountain bluff. Witness the ground blessing by a Tribal member of the Osage Nation. Also in attendance will be a Francois Chouteau reenactor and Native Americans in their regalia. Artist/Sculptor Kwan Wu will join public officials and community participants in this kick-off event.
The fountain honors the founder of Kansas City, Francois Chouteau, and the Native Americans who lived and traded in the area. More>>