Kansas City Fountains Book Signing with Roy Inman
Event Navigation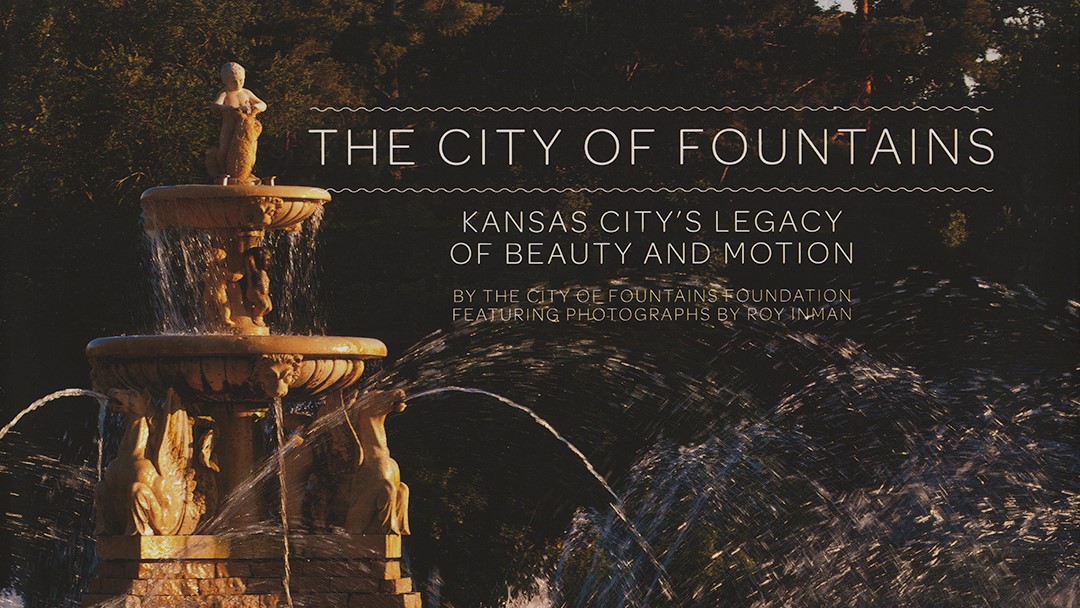 Saturday, June 3, 2023
1-3 p.m.
Barnes and Noble bookstore at the Oak Park Mall,11323 W. 95th Street
"City of Fountains, Kansas City's Legacy of Beauty and Motion", a new book created for the 50th Anniversary of the City of Fountains Foundation, is a unique collection of metro fountains by Roy Inman, well known local photographer. Roy will be available to sign your copy at the Barnes and Noble bookstore at the Oak Park Mall,11323 W. 95th Street on June 3rd, from 1-3 p.m.
This 144-page full color Coffee Table book provides the story of the fountains, the locations so you can visit them and the history of the organization. This book, at $39.95, offers an inside glimpse of the beautiful fountains for which the city accurately gets its name.
The City of Fountains Foundation was formed in 1973 by Hallmark Executive Harold Rice to assist the KCMO Parks Department with their huge collection of public art. All sales from this wonderful book will continue the mission of the Foundation.
In addition to the hardback book by Inman, the City of Fountains Foundation has created a coloring book of sketches of 24 fountains created by local Kansas City artists that is available for $15. Both books are available at this Barnes and Noble, at other local bookstores and gift shops. For more information on merchandise and events, go to the website of the City of Fountains Foundation, cityoffountains.org