CANCELLED: Kansas City's Big Picnic 2020
Event Navigation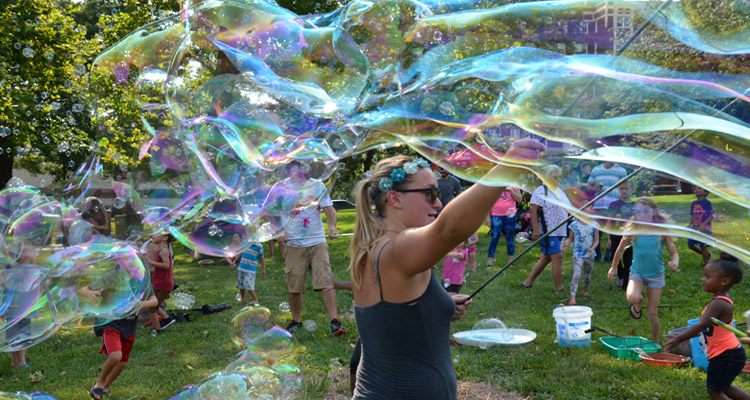 Sunday, July 19, 2020
4-8 p.m.
The Nelson-Atkins Museum of Art Donald J. Hall Sculpture Park and Theis Park, Between Oak and Rockhill on Emanuel Cleaver II Blvd.
(Cleaver II Blvd. will be closed  from 2-9 p.m.; details below)
It's time for KC's biggest picnic with our partner the Nelson-Atkins Museum of Art! This fun-filled evening of live music, food trucks, art activities and lawn games stretches from the museum to Brush Creek. Discover  #WhereKCPlays during National Parks and Recreation month. Enjoy art activities, live music, and games throughout the Big Picnic. Pack your own picnic or grab dinner from an on-site food truck! Rain or shine; no grills, no stakes, no tenting.
We want to see your pictures! Use #KCBigPicnic and #KCParks #WhereKCPlays and we'll share our favorites on our social media.
#KCBigPicnic Highlights
ROAD CLOSURE:Emanuel Cleaver II Blvd. from Oak Street to Rockhill Road will be closed for the Big Picnic from 2-9 p.m.
DETOUR: From the East-south on Rockhill Road to Volker to Oak Street; from the West-south on Oak Street to Volker to Rockhill Road
The Kansas City MAX route has a stop at 45th & Main, approximately two blocks west of Theis Park.