Keep KC Parks BOO-tiful Halloween Litter Cleanup
Event Navigation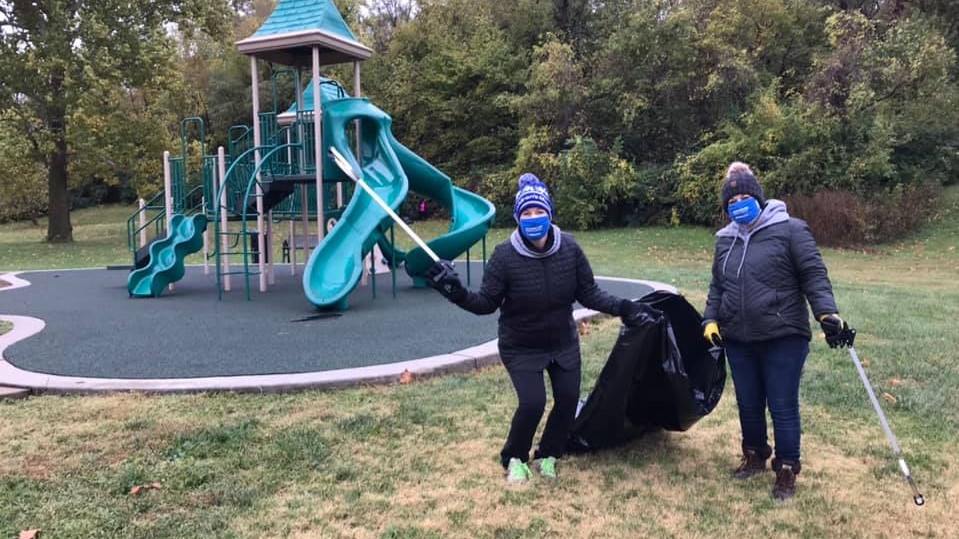 Saturday, October 31, 2020
7 a.m.-6 p.m.
Your choice~any of KC's 221 parks>>
Finally, a fun reason to wear your mask! Help keep KC Parks BOO-tiful this Halloween by picking up litter in a park near you! Go solo or have your goblins and/or favorite boo join you. (Costumes are optional. Safety masks are not.)
It's easy! Here's what you do:
1. Put on your masks, grab a bag and gloves and head to a KC Park of your choice. There are 221 BOO-tiful parks to choose from!
2. Have fun picking up loose litter while getting fresh air and exercise! Please follow the safety guidelines below.
3. Take photos (with litter bags displayed) and post on social media with the hashtag 
#KCParksBootiful
 as well as your location.
4. Place bags near the trash receptacle.
5. Email
parks.volunteer@kcmo.org
to let us know you participated, where your litter is located, or to share additional photos.
There will be a prize for best costume, best costume made of litter (100% reused or recycled material), best photo, and best litter find (public will vote on best litter).
SAFETY GUIDELINES
-Wear sturdy shoes (no sandals), and gloves. Wash your hands well afterward.
-Wear sunscreen and insect repellent when appropriate.
-Avoid working near roads or parking lots.
-Don't overfill your bag—keep it light enough to carry.
-Look out for poison ivy or thorny plants. -Don't eat any berries or mushrooms you find.
-Don't enter high vegetation areas (home to snakes and other wildlife) or bodies of water.
-Don't pick up dangerous items such as glass, razor blades, syringes or needles, household hazardous waste (HHW), dead animals, weapons, and unlabeled chemical containers.
-If you find PPEs, KCMO Health Department recommends that you pick it up with a glove and make sure you dispose of it in a bag that can be closed so that it won't fall out.
-If you find chemicals, HHW, or dead animals in the open, call 311
See Less