Lock Your Love: Valentine's Weekend 2019
Event Navigation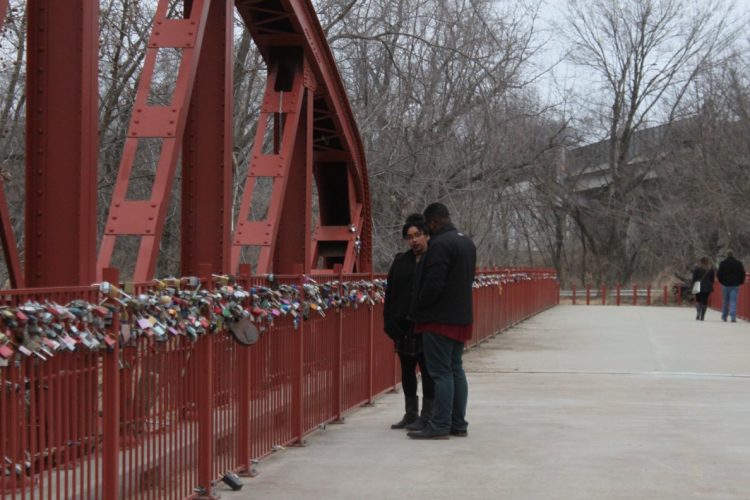 Thursday, February 14- Saturday, February 16
Old Red Bridge, Red Bridge Road between Holmes and Blue River Road in south Kansas City
You can lock your love anytime, but the area will be lighted from 5-10 p.m. on the Valentine's Day Weekend.
Take your Valentine to Minor Park and celebrate your commitment by "locking your love" to the Old Red Bridge! The placing of love locks is a custom whereby couples affix a padlock to a bridge, fence, gate or similar fixture thereby proclaiming their unbreakable and everlasting love.
Be sure and take a picture and post with the hashtags #kcparks and #redbridgelovelocks.
Watch a video about the Old Red Bridge Love Locks>>
**Visit www.lock-itz.com to purchase a custom engraved lock with a portion of proceeds supporting KC Parks. Include "I LOVE KC Parks!" in the notes section when you order.
**Purchase a personalized #LoveKC, KC skyline, or Old Red Bridge lock at MakeLoveLocks.com
**Lovelocks are also available for purchase at the Minor Park Golf Course Pro Shop.