Taps at the Tower
Event Navigation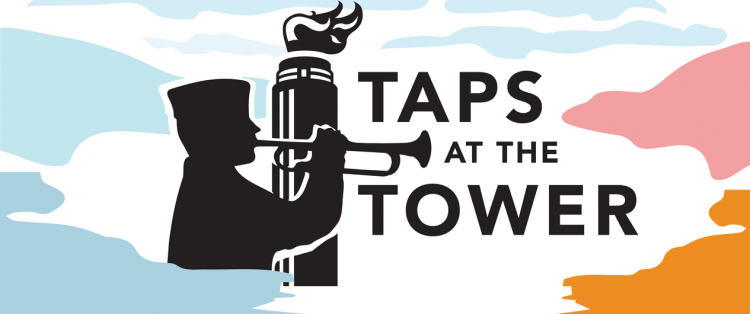 June 20-26, 2021
At Sunset (approximately 8:45 p.m.)
National World War I Museum at Liberty Memorial
Linking the beauty and simplicity of the Taps bugle call with the symbolism of the Liberty Memorial Tower, Taps at the Tower is presented each evening at sunset. People are invited to come and use the grounds each evening, have a picnic, play games and enjoy the outdoors. At sunset (8:45 p.m.) from June 20 – 26, people gather to experience Taps being played during a brief, moving ceremony. FREE to the public | Museum Memorial Courtyard
Monday, June 21, 2021
7:30 p.m.
Pre-Taps at the Tower Concert by Folk in the Flow
In celebration of Make Music Kansas City, Folk in the Flow will perform a free concert in front of the Exhibit Hall prior to Taps at the Tower. Songwriters Buck Brandt and Holly Taylor are dedicated to creating and performing music that makes an impact. From fun and lighthearted tunes to deep and soulful songs, the gift of music helps us connect to the flow of life. As lifelong artists their multi-genre and multi-instrumental roots run deep. They are keepers of the stories of life, and music is their undeniable response.