The Great Kansas City Cleanup
Event Navigation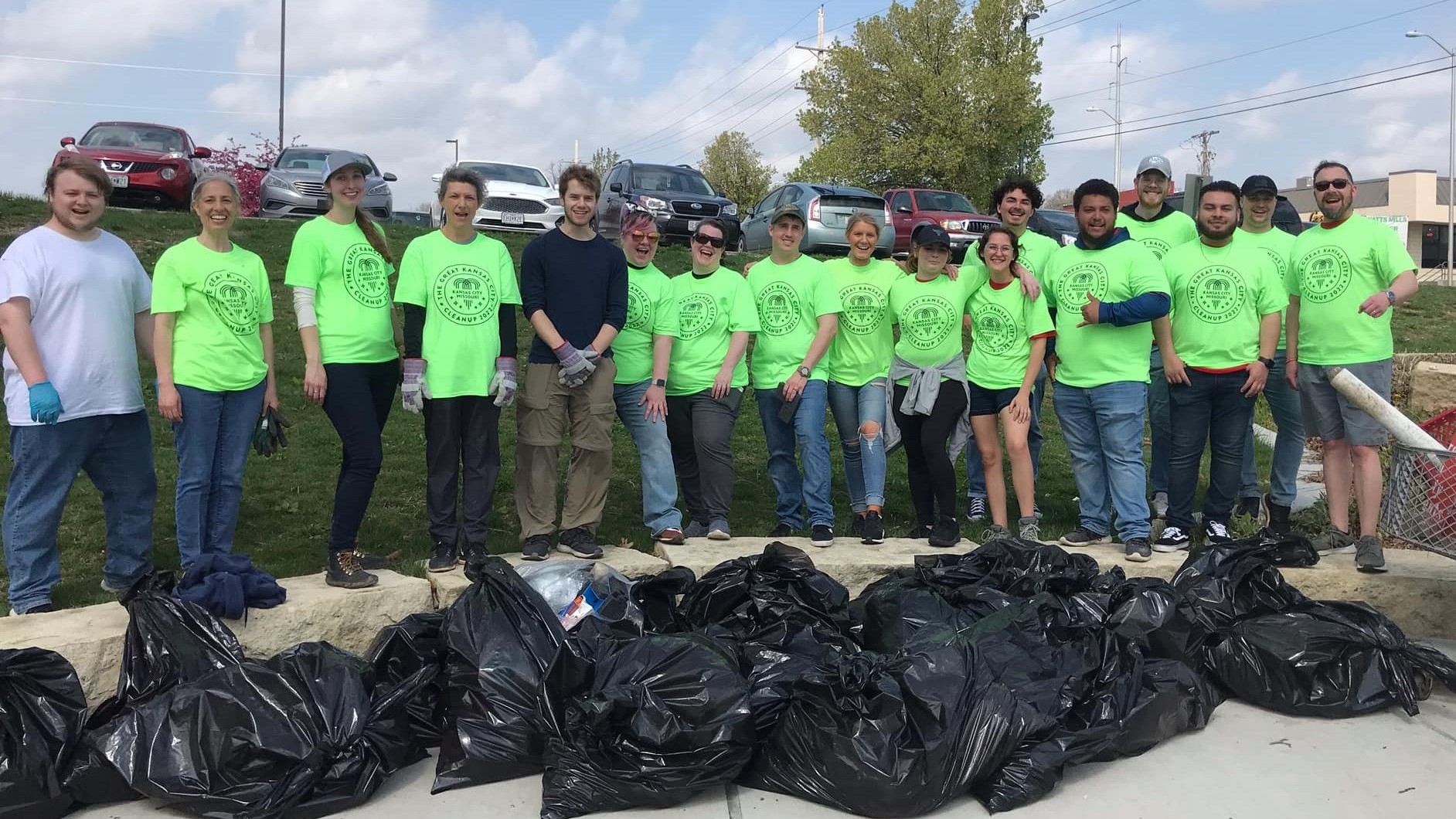 Roll up your sleeves and join the Great Kansas City Cleanup on October 28!
Neighborhood associations, community groups, students, city staff and others will volunteer at litter and trash pickup events across the city, with support from multiple city departments such as KC Parks, Public Works, KC Water, and Neighborhood Services.
There are two ways to help – join an already scheduled cleanup event, or organize your own cleanup event.
Create Your Own Cleanup:
Have a street, alley or area that needs a trash or litter cleanup? Get your friends, neighbors, HOA, church group or others together and make it a Great KC Cleanup event! We'll provide trash bags, gloves and hats to make it a fun and easy event, and provide drop-off locations for the trash bags.
After your cleanup event form is processed, you will get a response including the location to pick up your requested supplies blue trash bags, gloves and hats and where your filled blue trash bags will be collected.  Please complete your event registration by October 19.
Existing Event Signup:
Multiple locations and times available for signup October 28, 2023.
Everyone is invited to pick a location and pitch in. See the list of locations and event details and register.