Total Eclipse of the Park Viewing Party
Event Navigation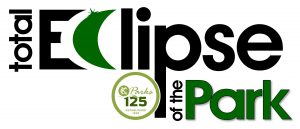 Monday, August 21, 2017
11 a.m.-2 p.m. (gates open at 6:30 a.m.)
$10/per vehicle; $40/per bus*
Shoal Creek Living History Museum in Hodge Park
In this location, the Total phase begins at 1:07:50 p.m. and will last for 2 minutes, 2.3 seconds.
Historic Event. Historic Place. Historic Year.
Celebrate KC Parks 125th anniversary as you view a total solar eclipse from a location set in time when Kansas City last witnessed a total solar eclipse. Shoal Creek Living History Museum in the Northland features a village of authentic 19th century buildings. Refreshments will be available for purchase. *Pre-sales include two pair of eclipse glasses; additional glasses will be available for sale at $1/each while supplies last.
SCHEDULE
6:30 a.m.: Gates Open
10:30 a.m.: Buildings open for viewing
11 a.m.: Music by Shortleaf Band, a duet specializing in high-energy music rooted in celtic and old time traditions.
Noon: Gates/Admission Close
1:08 p.m.: Totality
2 p.m.: Event ends
ADMISSION PRE-SALES END FRIDAY, AUGUST 18 at 2 p.m. after which time glasses are not guaranteed and must be purchased ($1/each)  RESERVE YOUR SPACE TODAY>>
Join the Facebook Event Page>>