Walktober 2021: Union Cemetery Quick Paint Contest
Event Navigation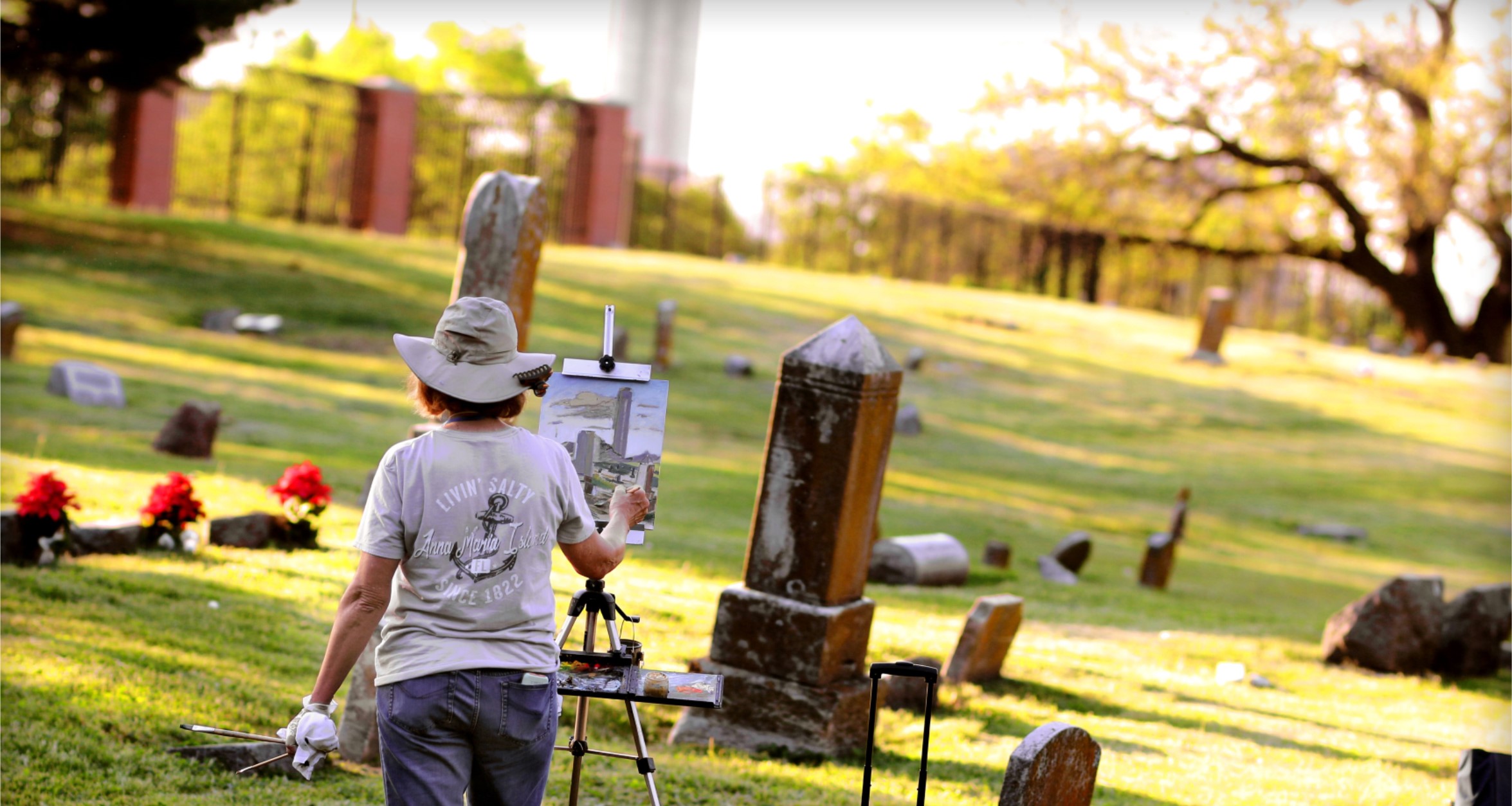 Sunday, October 31, 2021
Union Cemetery, 227 E. 28th Terrace
SCHEDULE (New Time)
Noon-12:30 p.m.: Artist Check-in
12:30-2:30 p.m.: Quick Paint
2:30-2:45 p.m.: Turn-in
3 p.m.: Judging/Purchase Award: $250 sponsored by KC Parks.
The final BONUS afternoon Quick Paint during Walktober takes place at a cemetery on Halloween! Wear a costume and come out and capture this festive family event. Established in 1857, Union Cemetery was located between Westport and the town of Kansas and used by both towns, becoming a "union" between the two.
Must have six (6) participants to award prize; no fee to participate. Please pre-register by emailing your name and contact information to heidi.markle@kcmo.org.
RULES
1. Painting must be done outside ENTIRELY on location on Sunday, October 31 between the hours of 12:30-2:30 p.m.
2. All traditional mediums are accepted (oils, watercolor, pastel, acrylic, ink, graphite).

3. Artists may paint anywhere in Union Cemetery. Subject matter can be anything within sight as long as the artist is within the boundaries.
4. Artists will immediately submit work for judging and a chance to win the $250 purchase award. Return the completed work upon conclusion of the Quick Paint at 2:30 p.m.
5. Purchase award will be chosen and prize awarded at Noon. Winning artwork becomes the property of the Quick Paint sponsor.
---
*The health of attendees is very important to us. We ask all participants to practice social distancing and wear a mask when in close proximity to others regardless of vaccination status.