Urban Bucket Brigade Bootcamp with Jaisson Taylor
Event Navigation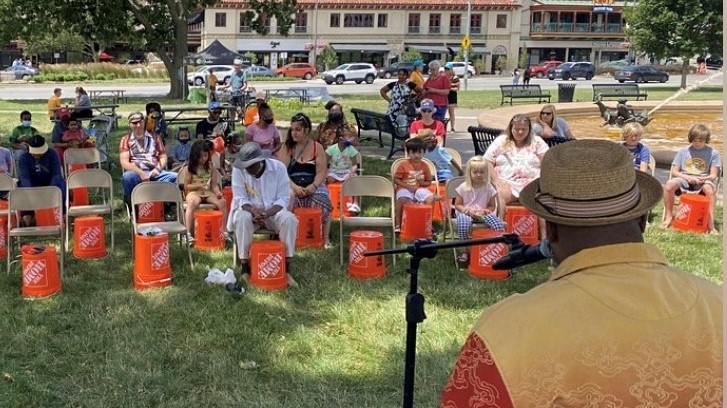 Wednesday, June 21, 2023
1-2 p.m.
Loose Park Shelter, 5200 Wornall Rd.
A FREE drumming workshop at the shelter in Loose Park!
In celebration of Make Music Days KC! Teaching artist Jaisson Taylor brings this interactive and fun drumming workshop from the streets to the parks. Using recycled buckets and a rhythm, participants will learn about the role of music in various cultures and how those cultures influence what you hear in the music of the streets today.
Space is limited. Register today.
Sign up NOW!