Parks Planning and Design Services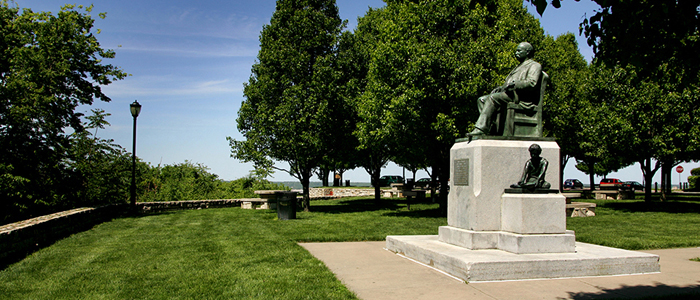 Mission
The mission of the Park Planning and Design Services Division is to provide responsive, professional planning, design, construction, conservation and renovation services. These efforts create active and passive recreational and educational opportunities in an aesthetically pleasing environment.
Work
Park Planning and Design Services Division personnel work as a team to provide master plans or construction development plans and specifications for property under the control of the Board of Parks and Recreation commissioners. Typical work includes planning for parks, playgrounds, plazas, boulevards, lakes, trails and consultation services to other City departments.
The division also generates conceptual plans for the extension of the boulevard and parkway system and is responsible for the preservation, restoration and additions to the City's outdoor monuments and fountains.
Boulevard and Parkway Standards of Kansas City, Missouri
"The system presented in 1893 may be considered properly in two divisions, boulevards and parks. These divisions, however, were inseparable. It was not contemplated that Kansas City should have boulevards without parks or parks without boulevards." George Kessler, Report of the Board of Park Commissioners. Download the Boulevard & Parkway Standards
KC Park's Standard Design Details
The following details should be referenced for work occurring within the Kansas City, MO Board of Parks and Recreation Commissioner's jurisdictional right-of-way or property.  The appropriate standard detail drawings should be incorporated into the construction plan set detail sheets.
General Information
Contractor Services: Permits
Utility Excavation $167 per 100 ft. or part thereof
Infrastructure Construction, 8.40 % estimated cost of construction
Questions per Parks Utility Permits contact: Justin Peterson or (816) 513-7599