Partners in Parks Program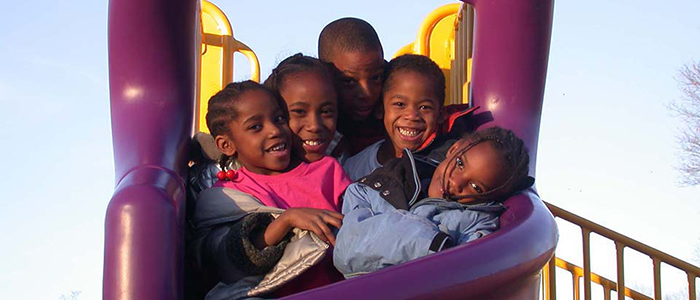 KC Parks created the Partners in Parks program to increase community pride and involvement in neighborhood parks. The program is designed to enhance the level of care and maintenance of park areas throughout one of the nation's finest park and boulevard systems.
The program aims to give neighborhood associations, block clubs, community organizations and businesses the opportunity to help maintain a park. Once the organization selects a park, they agree to assist with its maintenance through volunteer work groups.
The Program's Purpose
When a community works together to care for its parks, the people in the community tend to care, protect and preserve them better.
Through Partners in Parks, residents and community groups develop a sense of ownership and pride in their parks. Community ownership and pride will help our parks thrive and continue to be one of the finest and most beautiful in the nation.
A Typical Parks Work-Day
A park work day is a great way for your organization to get to know the Parks and Recreation Department, practice team building exercises, build relationships and learn more about the park. Your organization and the Parks and Recreation Department will mutually agree on a day and time to spend a morning, afternoon or evening working together at the park doing activities such as cleaning, weeding, tree pruning, and seeding (activities are determined by the needs of the park).
After the work is completed, everyone can get together and relax over a picnic in the park.
An Annual Agreement
The Partners in Parks program is an annual agreement between the Parks and Recreation Department and the adopting organization. The organization agrees to provide the volunteer work, and the Parks and Recreation Department will provide you with the necessary orientation and support for the volunteers.
Work activities and projects for the adapted parks will be mutually agreed upon between the Parks and Recreation Department and the partnering organization.
For more information on the Partners in Parks program or volunteering, please contact parks.volunteer@kcmo.org.