This community center is open with limited access.  Please call or make a reservation to get access.  Room rentals will be available for reservations starting April 5 with rooms being available starting Sunday, April 11.
Due to Safer at Home Covid guidelines mandated by the City of Kansas City, Missouri https://www.kcmo.gov/Home/Components/News/News/1482/625
KC Parks is asking all our patrons to please follow these guidelines:
Parties shall be spaced with no less than six feet of distance between themselves and individuals from any other parties.
Masks must be worn in all indoor spaces with more than one person per room, and outdoor spaces where social distancing cannot be maintained.
Patrons of gyms, fitness, and recreational centers, including city, school, and other publicly-owned and managed facilities are required to wear masks at all times, and these establishments are limited to no more than 50 percent capacity.
Tony Aguirre Community Center offers wonderful events, programs, and classes for people of all ages in the northern westside of Kansas City. We even have 

aquatics

 for your inner waterbug.
Warming/ Cooling Site Hours
Monday-Friday: 8 a.m.-5 p.m.
Telephone: 816-513-8530
Hours of Operation
Monday – Thursday: 7 a.m. – 9 p.m.
Friday: 7 a.m. – 6 p.m.
Saturday/ Sunday: 9 a.m. – 6 p.m.
Indoor Pool Hours for Open/ Lap Swim
PROGRAMS
Current Schedule of Programs
ADMISSION
YOUTH  (Ages 17 and under )
Facility:  Free
ADULT
Facility Pass:  $5/day
All Access Pass: $30/month, $300/annual
Group (2 or more): $30 for initial membership, $10 off for each additional membership, must be members of the same household.
SENIOR (60+)
Facility Pass:  $3/day
All Access Pass: $20/month, $200/annual
Group (2 or more): $20 for initial membership, $10 off for each additional membership, must be members of the same household.
SWIM
Open Swim: Children/Seniors: $2, Adult $4
RENTALS
Gymnasium (Capacity 200)
Full Court (Athletic), $50/hour
Prime Time Hours after 6 p.m. and weekends
Full Court (Athletic), $30/hour
Non-Prime Time Hours before 6 p.m. weekdays
Full Court (Non-Athletic), $100/hour
Room Rental
Conference Room (Capacity 45): $45/hour
Kitchen (Capacity 5): $25 flat rate with room rental
After hours: Room rental plus $70/hour
Deposit: $50 or 50% of total if less than $50
Have you participated in one of our program?  If so, let us know how we are doing.
Take Our Short Survey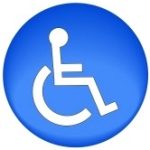 KC Parks provides inclusive recreation opportunities that welcome, accommodate and successfully include individuals with disabilities within existing parks and recreation programs.  For more information, contact Inclusion Coordinator Taryn Anderson, at 816-513-7624 or taryn.andersen@kcmo.org.