A Conversation with the Elders
Event Navigation
Saturday, November 18, 2023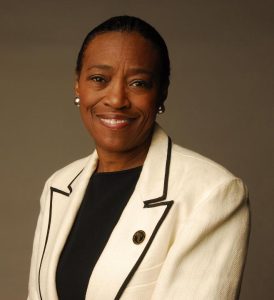 1:30 – 3:30 p.m.
Bruce R. Watkins Cultural Heritage Center, 3700 Dr. Martin Luther King Jr. Blvd., KCMO 64130
Featuring
Melba Curls
Former State and City Elected Official and Community Advocate
Join Us for insightful and up-front conversations with long-time community activists/advocates as they share their perspectives on life, living and "changing the game" so everyone can "play to win."
A long-time Kansas City resident and Central High School alumni, Melba Curls has been involved in Missouri and local area politics since taking over the Missouri House of Representative seat in 1999 and City of Kansas City Council (3rd District) seat in 2015.  During her political career, she championed projects that focused on building strong, crime-free neighborhoods and healthy, sustainable communities. In addition, she held membership or served on the Boards of various community organizations, such as Catholic Charities/KC-St. Joseph, Freedom Incorporated, the Friends of Bruce R. Watkins Cultural Heritage Center, Jack and Jill of Kansas City and the NAACP of Greater Kansas City.
Don't miss this opportunity to see and hear firsthand from a dedicated community servant and civic leader as she shares her thoughts and insights on both current and future "next steps" for Kansas City and the region.
Talk and Audience Q&A
"Meet & Greet" reception following program.
Free to Public – Limited Seating. To RSVP – call 816.513.0700 or BruceRWatkinsCHC@kcmo.org