Bank of America Celebration at the Station
Event Navigation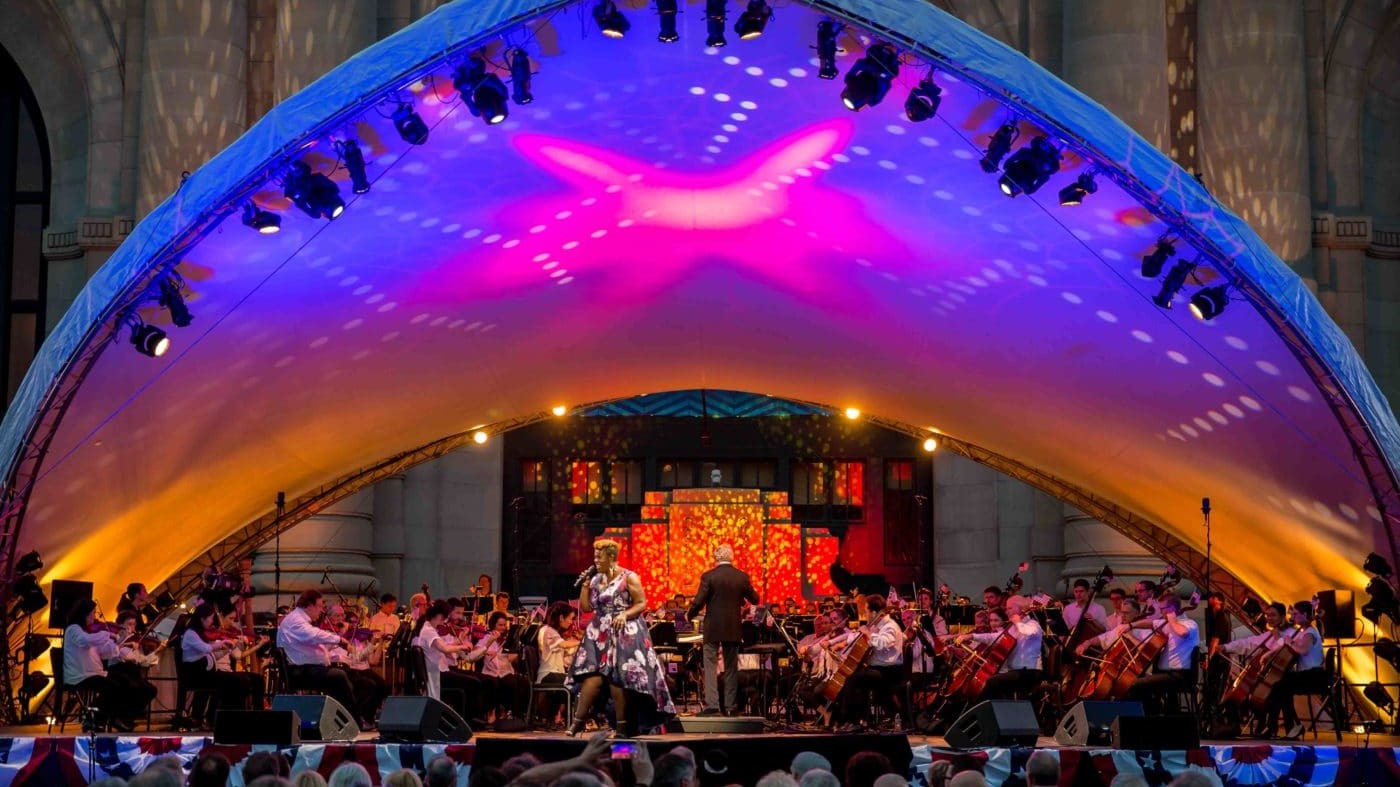 Sunday, May 29, 2022
5 p.m.
Union Station and The National WWI Museum and Memorial
The Kansas City Symphony is excited to announce the return of Bank of America Celebration at the Station. The Symphony's free concert event takes place Sunday, May 29, 2022 on the grounds of Union Station Kansas City and the National World War I Museum and Memorial – both near Pershing Road and Main Street, just south of Downtown Kansas City, Mo. The event site will open at 5 p.m. and includes food trucks, live pre-concert entertainment on the main stage, plus various vendors and booths in the Honeywell Veterans Place. A patriotic concert presented by the Kansas City Symphony and conducted by Music Director Michael Stern begins at 8 p.m. followed by Kansas City's largest fireworks display, sponsored by Humana.
Parking for the event is available in multiple surface lots and garages around the event site, including Union Station's West Yards Garage and surface lots near the Hallmark complex, south of Crown Center.
Most parking is $20. Union Station's West Yards Garage only accepts credit cards. Some lot operators only accept cash. We advise you to bring both a credit card AND cash, just in case.
Parking is permitted only in designated parking spots. Parking on the grass in private and public land, including Penn Valley Park, is strictly prohibited.
Attendees also may park anywhere along Downtown KC's streetcar route and ride the streetcar directly to Union Station. The streetcar will also run later than usual, to make sure you can get back to your parking place after the concert event.
The designated drop-off/pick-up and ride share lane is along the south curb of eastbound Pershing Road just before Kessler (accessed from Broadway Blvd). Set your GPS for 215 W. Pershing Road, Kansas City, MO 64108.