Notice: The Center warming area is opened Monday – Friday, 8 a.m.-5 p.m.
NOTICE:  There is NO Public Skating at this time.
Due to Safer at Home Covid guidelines mandated by the City of Kansas City, Missouri https://www.kcmo.gov/Home/Components/News/News/1482/625
KC Parks is asking all our patrons to please follow these guidelines:
Parties shall be spaced with no less than six feet of distance between themselves and individuals from any other parties.
Masks must be worn in all indoor spaces with more than one person per room, and outdoor spaces where social distancing cannot be maintained.
Patrons of gyms, fitness, and recreational centers, including city, school, and other publicly-owned and managed facilities are required to wear masks at all times, and these establishments are limited to no more than 50 percent capacity.
This community center is open with limited access.  Please call or make a reservation to get access.  Membership, program, room rental and activity fees will be refunded. Please contact KCParksRefunds@kcmo.org for more information.
Line Creek Community Center and Ice Arena is a 34,000 square-foot family recreation center located in the of Frank Vaydik Park surrounded by woods and bordered by Line Creek. To the south of the center are two baseball diamonds and a soccer field. To the north is the ever popular KC Northern Miniature Railroad.
The center and arena are located off I-29 and Waukomis Drive. Line Creek also has an outdoor pool open seasonally.
Warming Site Hours
Monday-Friday: 8 a.m.-5 p.m.
Telephone: 816-513-0760
Hours of Operation
Monday-Friday: 6 a.m.-9 p.m.
Saturday/Sunday: CLOSED
PROGRAMS
Current Schedule of Programs
Skating Schedules
Download the stick time schedule:   March 2021 ST Calendar       
Download the Freestyle schedule:  March 2021 FS Calendar     
Clubs
Visit the Kansas City Curling Club website.
Visit the Line Creek Figure Skating Club website.
Visit the KC Fighting Saints Youth Hockey website.
Visit the KC Speed Skating Club website.
ADMISSION
Facility Pass:  $6/day
Ice: $6
Skate Rental: $2
ICE GROUP
Weekday before 6 p.m.: $4
Weekday after 6 p.m.: $5
Weekend: $5
ADULT
All Access Pass: $30/month, $300/annual
Group (2 or more): $30 for initial membership, $10 off for each additional membership, must be members of the same household.
SENIOR (60+)
All Access Pass: $20/month, $200/annual
Group (2 or more): $20 for initial membership, $10 off for each additional membership, must be members of the same household.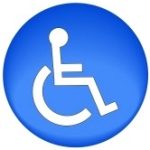 KC Parks provides inclusive recreation opportunities that welcome, accommodate and successfully include individuals with disabilities within existing parks and recreation programs.  For more information, contact Inclusion Coordinator Taryn Anderson, at 816-513-7624 or taryn.andersen@kcmo.org.