City of Fountains Foundation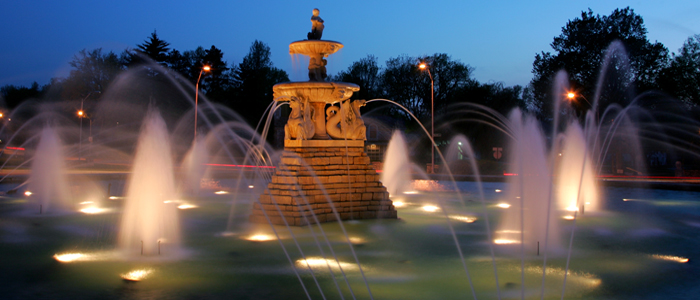 Kansas City is known as the "City of Fountains" with hundreds of unique water sculptures and statuary that celebrate Kansas Citians.
The City of Fountains Foundation recognizes the important role fountains play as sources of beauty celebration and dedicates its efforts to ensuring the continued development and maintenance of Kansas City's flowing treasures.
The City of Fountains Foundation was established in 1973 by Hallmark executive Harold Rice and his wife, Peggy.  The foundation was organized as a not-for-profit corporation with a goal of raising funds to construct new fountains, manage trust funds to cover maintenance costs, and increase awareness of the importance of Kansas City's fountains.  The City Council endorsed the foundation in a resolution passed in March 1974.  The Board of Directors for the City of Fountains Foundation work in partnership with KC Parks to operate and maintain Kansas City Missouri's 48 publicly-owned fountains.
Fountain Day, the day all 48 publicly-owned fountains are re-energized, is held annually in April. Fountain season typically runs through October.