About KC Parks
Our Mission
To improve the quality of life, health and wellness of our community by providing socially equitable, community-driven programming and environmentally sound natural resource management.
More About Us
Kansas City, Missouri Parks and Recreation provides facilities, programs and recreational opportunities for the community that contribute to an aesthetically pleasing environment and enhanced quality of life. The department maintains 222 parks, 12,000+ acres of parkland, 158 miles of trails and bikeways, 29 lakes, hundreds of athletic fields and tennis courts, 115 playgrounds, and five public golf courses.  Miles of scenic boulevards and parkways crisscross the city, where 48 fountains and 122 monuments and sculptures surprise and delight. Ten community centers, along with eight museums, provide the setting for socially equitable and community-driven programming.
Governance
The Parks and Recreation department is governed by a volunteer five-member Board of Parks and Recreation Commissioners who are appointed by the Mayor. The Board of Parks and Recreation holds public meetings every other Tuesday at the Parks and Recreation Department headquarters, 4600 E. 63rd St. All meetings start at 2 p.m. and are open to the public. To reach the Board, please contact Board Secretary Karmen Houston at 816-513-7503 or karmen.houston@kcmo.org.
Department 
The Parks Department staff leadership consists of a Director and two Deputy Directors who oversee the day-to-day administrative operations of the department divisions. Divisions include Natural Resources, Community Services, Financial Services, Marketing & Development, Human Resources, and Planning & Design Services.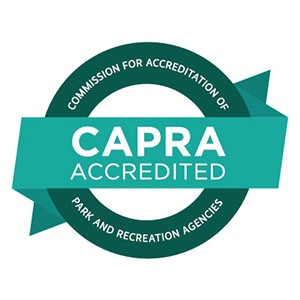 A Nationally Accredited Agency
KC Parks was accredited in February 1999 and is one of only 169 agencies in the country to have received national recognition from the Commission for Accreditation of Park and Recreation Agencies (CAPRA). The department has continuously maintained its status as an accredited agency.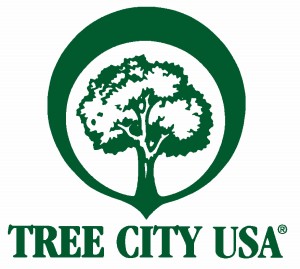 Tree City USA
Kansas City, Missouri has held the designation Tree City USA by the Arbor Day Foundation since 1988. To become a Tree City USA community, a city must meet four standards: have a tree board or department, a tree care ordinance, a comprehensive forestry program, and an Arbor Day observance and proclamation. Tree City USA is a program of the Arbor Day Foundation, a nonprofit, environmental educational organization of nearly one million members, with a mission to inspire people to plant, nurture and celebrate trees.