Board of Parks and Recreation Commissioners

(L-R) David Mecklenburg, Jack Holland, Mary Williams-Neal, Chris Goode, Scott Wagner

Jack Holland, President (2019)
Chris Goode, Commissioner (2019)
David Mecklenburg, Commissioner (2011-Present)
Mary Williams-Neal, Commissioner (2019)
Scott Wagner, Commissioner (2019)
---
Teresa Rynard, Director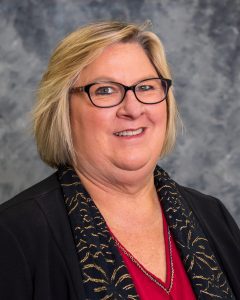 Terry Rynard grew up in Kansas City, walking to school each day through the Buckeye Greenway park. She remembers the Parks and Recreation leaders who helped her with after-school activities, and at age 16 she started working a summer job as a weed whipper. She was one of three young women who worked hard to prove that they could mow faster and carry more sod rolls than the boys.
She graduated from college with a history and education degree and started working full time in the department in 1987 and worked her way up through the ranks. Her KC Parks jobs have included equipment operator, area superintendent, assistant park superintendent, and Deputy Director. In January of 2019, she became the first female to serve as director in the department's 127-year history.
---
The Board of Parks and Recreation holds public meetings every other Tuesday at the Parks and Recreation Department Administration building, 4600 E. 63rd St. All meetings start at 2 p.m. and are open to the public.
To contact the Board of Parks and Recreation Commissioners
Karmen Houston, Secretary
4600 E. 63rd St.
Kansas City, MO 64130
816-513-7503
karmen.houston@kcmo.org